PDX
Everyone says it, but of course you really do need to go to Powell's Books.
McMenamin's – I used to kinda scoff at these because I thought they would be typical, but they are all different and all amazing. Even if you're not staying at one at least go to one of their bars or restaurants. We loved their big outdoor courtyard in Bend with fire pits! Each location is done up so fantastically you'll want to see how they all vary. I personally want to stay in all of them!
Saturday Market by the river – a nice stroll to see the goods.
Food, Wine & Beer
Pok Pok – Chris really liked the one in NY, but the one we went to in Portland (NW) was good, but didn't blow my socks off. Glad I finally went though with all the hype.
Mediterranean Exploration
Woodsman Tavern
Screen Door
Irving St Kitchen
Tasty n Alder
There are tons of urban wineries & tasting rooms pdxurbanwine.com We enjoyed Cerulean Winery. 
There are endless Breweries – We had to stop by Rogue for a Dead Guy Ale (an old personal fave). 10 Barrel had a nice rooftop. 
Departure restaurant on the top floor of the Nines Hotel – We didn't get to go, but a friend of mine who lives there said you have to go and sit outside for at least one drink for a great view of the city. 
BEND
Breweries: Deschutes beer tour, Crux Fermentation, again McMenamin's. 
Pine Tavern – I liked this place because it's been around since 1936 and built around a tree. It's a cute little cottage and the food was down home. Not a hip, trendy place so if you're looking for that see below.  
Dogwood – "Cabin" cocktails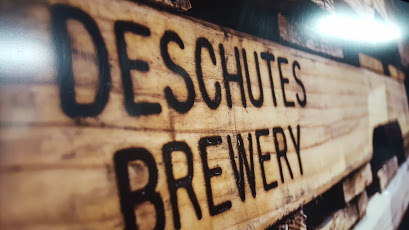 Day trip to Willamette – It's so close!
Ponzi is the closest to the city
Sokol Blosser – great tasting room
Vista Hills – in the "treehouse", with optional horse rides
Penner Ash – beautiful views
Red Hills Market for bites – very similar to Oakville Grocery in Napa and the Dry Creek General store in Healdsburg, CA and just as busy, but for good reason!