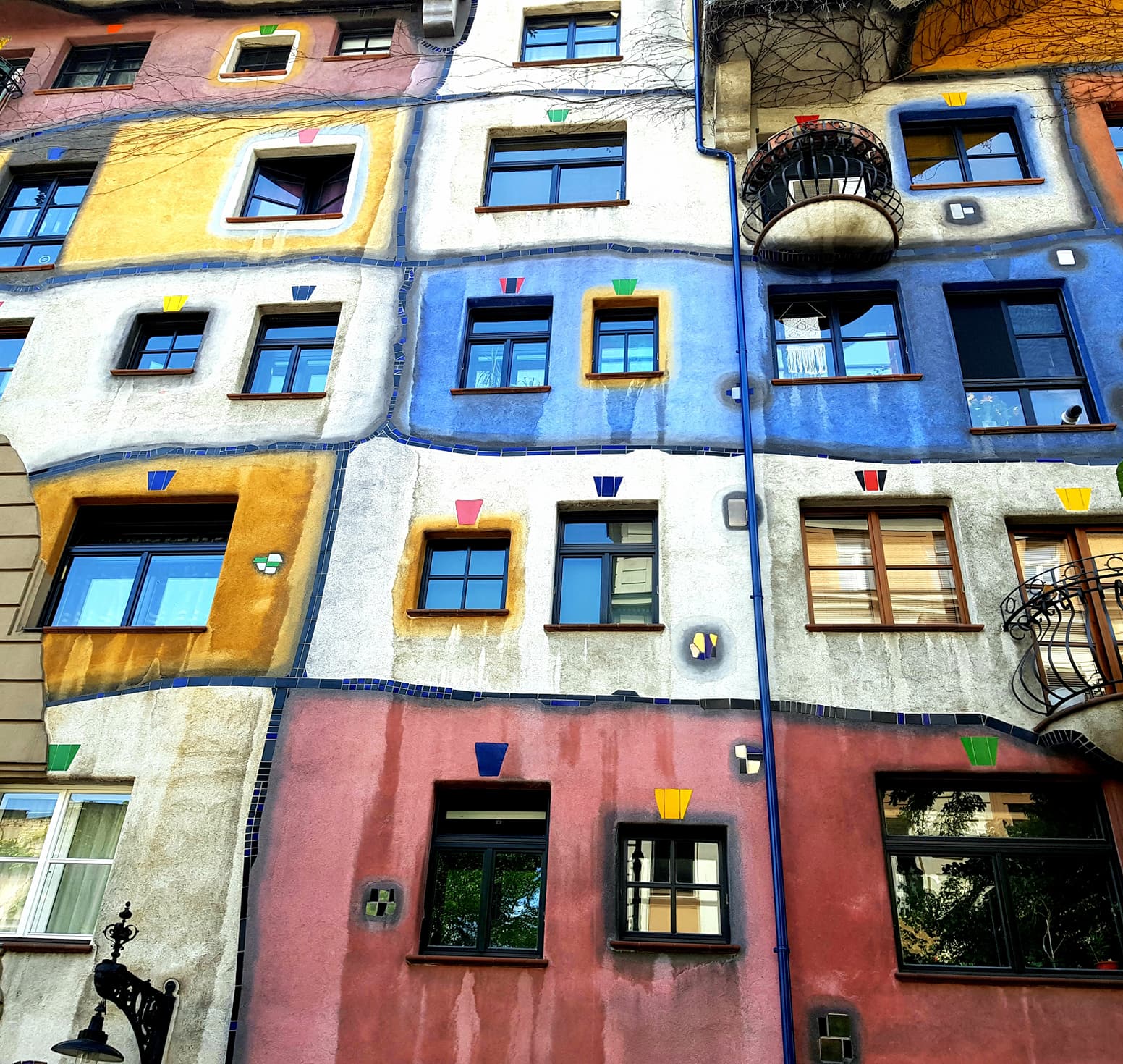 Naschmarkt – over 100 vendors of food, produce and spices, but the big appeal is the row of restaurants which makes it the perfect lunch destination. Moroccan, Indian, Vietnamese, Italian, seafood and traditional Austrian all line the way with umbrellas giving it a true European sidewalk cafe feel. Nautilus Restaurant has a delicious lobster linguini! Head to Urbanek to recreate an Anthony Bourdain experience with local meats and cheeses. If you've never had Speck – it's the smoky Austrian staple compared to Italian prosciutto that melts in your mouth.
Leaving the Naschmarkt, cross the street to Wein & Co. – part wine store part cafe this specialty boutique is the perfect place to buy wine for your hotel room or bottles to take home (although the duty free at the airport has a decent selection of local favorites as well).
Schlumberger Wine Cellars – a family estate since 1810. They pride themselves on growing all their own grapes and exclusively vinify their own harvest. 10 Euro tour comes with a glass of bubbly!
Restaurants
Kussmaul – beef, seafood and farm to table modern take on traditional favorites. In the spring and early summer look for "Spargel" the white asparagus, creamy and nutty and perfect with mushrooms, if you're an asparagus lover you won't want to go back to green!
Museums
Albertini
Gustav Klimt
KunstHaus – even if you are not going in to the museum itself, you MUST stop by for a look at this eclectic, funky mosaic masterpiece complete with a cafe, courtyard, and lush hanging plants. While there you HAVE to walk over to the Hundertwasserhaus apartment house, a landmark of design again with the mosaics, trees and undulating balconies.
Schonbrunn Palace & Gardens – plan to spend a chunk of the day at the grand estate. It's beautiful and worth the crowds and time.
Coffee
Vienna has a vast coffee culture from elaborate ornate coffee houses of the 19th century to modern progressive cafes. If you're into coffee as we are you'll want to hit at least one per day and depending on how much time you have you'll need to plan your strategy. The older classic cafes are more about taking time, meeting friends, reading the paper and indulging in an afternoon treat. And yes if you like chocolate, you'll need to have a Sachertorte, which has a texture like it actually has been around since 1832.  The modern cafes are more about the coffee itself and of course wifi!
Cafe Central – since 1876! Leo Trotsky and Sigmund Freud were regulars here so you gotta go.
Cafe Pruckel – since 1904 a classic place to relax and take in the whole Austrian coffee experience. Kick back and eat your strudel.
Kaffee Alt Wien – another oldie since 1936. These people were on to something!
If modern contemporary cafes are more your scene, as much as I dislike the term "Third Wave", there's a slew of them throughout the city. Balthasar, Sussmund, POC and Zweitbester pride themselves on sourcing beans and preparing coffee in all sorts of annoying ways. Just give me a cup of hot black coffee. As long it's not stale, tainted with off flavors or under extracted (don't even get me started on this phenomenon) I'm pretty happy. Just make it snappy!